The Moreland Kids' Cookbook
Bring the kids in on the cooking fun with our easy-to-make recipes in the free Moreland Kids' Cookbook!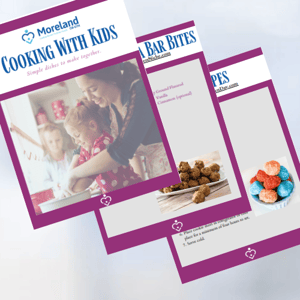 Teach the skills of reading, measuring, and creating with these delicious, easy recipes. Make them for your family, friends, or a party. The kids will feel proud for sure and brag to everyone on their job well done!
This free cookbook is a gift from the Moreland family to yours, with tasty recipes for:
Breakfast
Snacks
Lunch/Dinner
Dessert