Facemask Policy
As the days go by, we learn more about COVID-19 and how it is spread. We also received updated guidance from the CDC. At this point, we are strongly advising that you to wear a mask to your appointment and when you are out in public. This decision is in your best interests and to protect the health and safety of everyone.
Nurse Screening at Clinic Entrance
To promote the health and safety of all, we have recently implemented nurse screening at all clinic locations. These nurses will scan all patients before they enter the clinic to ensure we only allow healthy individuals inside. If you think we are ill, see Instructions for Illness below.
A New and Important Message for Pregnant Women 37 Weeks or More
In response to the rapidly changing COVID-19 pandemic, we are receiving medical guidance from multiple sources intended for multiple audiences.

We, the physicians at Moreland OBGYN, evaluate this guidance as it becomes available and determine what is best and most applicable to our patients. We have recently received some recommendations from a panel of physicians regarding treatment of pregnant women at term. This has yet to be commented on by the CDC or ACOG but we felt it is important to act now.

We are recommending that at 37 weeks, all pregnant women work from home if able and if not then they stay home from work. Pregnant women should also observe strict social distancing during this time. This is to reduce the risk of the critical COVID-19 disease, which symptoms peak about two weeks after exposure, from being present at the time of delivery.

We will provide a letter with this recommendation for employers. If your employer requests FMLA paperwork for this, we are happy to provide it. Be aware some employers may count this against the FMLA time you receive after delivery. We can also make no guarantees about short term disability for this period of time. We cannot provide this for spouses or other household members but would recommend they observe the general recommendations of social distancing and hygiene.

The physicians are happy to discuss this with you at your next office visit.
COVID-19 Visitor Policy & Contact Information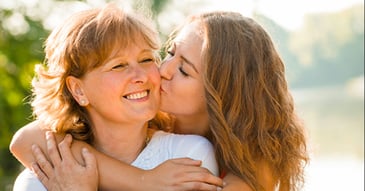 At Moreland OB-GYN, a healthy clinic and work environment have always been priority. With the recent outbreak of COVID-19 it is especially important to protect everyone and minimize the number of exposures to all patients, family and staff. Therefore, we are establishing a visitor policy effective immediately. Please refrain from bringing infants, children and family to office visits. We will allow one healthy adult to accompany you if you need assistance or if you are having your 18-20 week anatomy US for pregnancy.
We are in the process of calling patients and rescheduling all annual, wellness preventive exams. Please call or message us if you would like to reschedule your upcoming annual appointment.
New NICU Policy at WMH and OMH
In order to keep our patients apprised of the most up to date policies at both WMH and OMH, we regret to inform you that ProHealth has made the very difficult decision to prohibit all visitors to the NICU, including parents. This new policy will go into effect at 3 pm on 4/3/2020 at both campuses. The decision was made for several reasons: the lay out of the NICU does not allow for sufficient social distancing; there is limited masks, gowns, etc; COVID is widespread and it is difficult to identify asymptomatic people who can spread the disease. As of now, there are no changes to the L&D visitor policy — one healthy support person is still allowed on L&D.
Please know that difficult decisions like this are made to keep everyone, especially the most vulnerable babies, safe and healthy. We appreciate everyone's understanding in this difficult situation.


For Efficient
Communication Use MyChart
We are currently experiencing a higher amount of phone calls into the clinic. We are requesting that you use MyChart for the quickest and most efficient way of communicating with our providers and staff. Some employees are working from home as a precaution to stay healthy. A returned phone call from one of our employees may show on caller id as 'unavailable'. Please accept an 'unavailable' phone call. If you have privacy blocker on your phone, please turn it off so that we may reach you.
As an additional preca
ution w
e have also temporarily ceased daily appointments reminders. D
uring this time we will no longer be seeing routine non-ob appointments, such as annual exams. If you have any questions regarding whether your appointment is affected by these changes, please contact our office.
If you think you are ill, please DO NOT come to the clinic. Call our medical staff or MyChart message first.
Please call us at 262-544-4411 prior to ANY appointment if you are experiencing:
Fever over 100.4 degrees
Persistent cough
Shortness of breath
Persistent vomiting
Recent International Travel
Known exposure to COVID -19
Pending COVID-19 test results
Please call prior to your appointment If you are PREGNANT and experiencing flu-like symptoms including:
Fever
Cough
Runny or stuffy nose
Sore Throat
Headache/body ache
Fatigue
If you are not pregnant and are experiencing the above symptoms, please contact your primary care physician.
Work releases
We are currently receiving requests for work excuses related to COVID-19. At present there are no specific recommendations related to pregnant women and work related to the risks of COVID-19 exposure. Therefore pregnant patients should observe the general recommendations for all employees who have the capabilities to work from home to do so. At present we cannot provide work excuses or short term disability for healthy patients. If you have had an known exposure to COVID-19 we can evaluate your situation for a recommendation for quarantine and provide a letter to that effect. Please use myChart for all of your non-urgent requests as we have staff working remotely to meet your needs. If you have submitted a myChart message or phone call please answer all calls, including those listed as unavailable or blocked, as many of our staff are calling from outside our office.
Moreland OB-GYN Associates, S.C.
Moreland OB-GYN Associates, S.C. is dedicated to the needs of the community by promoting overall excellence in the delivery of women's health care. We ensure an environment of compassion and confidentiality, as we recognize the rights and dignity of all individuals. Whether it is your first visit or you're returning to our office, we hope it is a positive and memorable one.

We have proudly served Waukesha and its surrounding communities since 1960. Fourteen physicians and four Advance Practice Providers make up our medical team and are here to serve you Monday through Friday.