Written and submitted by Dr. Allison M. Nelson.
Infertility is one of the most difficult situations for OB/Gyns to tackle with their patients. It is deeply personal and comes with an array of emotions, including shame, anger, jealousy and despair. In the process of dealing with all these emotions, it can be difficult for women to know where to turn. Helping women through infertility struggles usually starts with their primary OB/Gyn; however there are women who will require an infertility specialist. I had a chance to sit down with Dr. Ellen Hayes, a Reproductive Endocrinologist and Infertility specialist who works at Vios Fertility Institute. Vios Fertility Institute is relatively new to the Milwaukee area and recently opened a clinic location in Johnson Creek (in other words, the closest, local option for Lake Country moms).
*****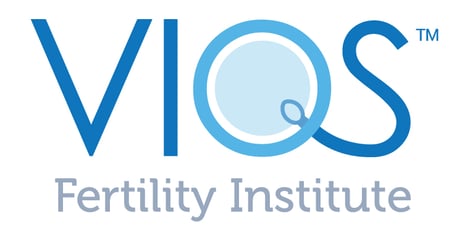 1.Tell us a little about yourself and how you came to work with Vios.
My name is Ellen Hayes and I'm a Reproductive Endocrinologist and Infertility specialist. This means that I am a physician who completed training in Obstetrics and Gynecology, followed by a 3-year fellowship to specialize in the treatment of individuals with infertility, recurrent pregnancy loss, and other related conditions. I have worked in this field for over 14 years and have been privileged to help hundreds of patients have successful pregnancies during that time. I joined Vios Fertility Institute in March of this year because it is not only an amazing place to work, but the teamwork and positivity at Vios allow me to take the best care of my patients.
2. For those that aren't familiar, what type of services does Vios offer?
Vios is a cutting-edge fertility center where we provide everything necessary for the evaluation and treatment of infertility. We also see women who want to freeze their eggs to preserve their option of starting a family at a later time. The first step is scheduling a consultation with one of our physicians where we review the patient's medical history as well as any testing or treatment done previously, recommend any additional tests that would be helpful, and then thoroughly explain the treatment options that offer the best chance for pregnancy. At Vios we can provide treatment with fertility medications, intrauterine inseminations (IUI), surgery, or in Vitro Fertilization (IVF). Together with our patients we come up with the best treatment plan.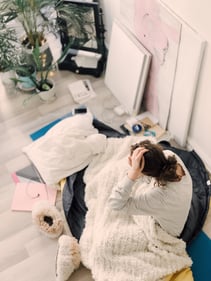 3. What sets Vios apart from other infertility clinics?
I think our incredible team members set us apart. Our philosophy at Vios is to bring the science of medicine and the art of care to each patient in a customized, welcoming, and reassuring atmosphere. We understand that everyone's fertility journey is different, and our team approach focuses on helping each individual navigate her journey. Everyone from the doctors and nurses, laboratory experts, and financial counselors are all working toward the goal of making dreams of parenthood a reality.
I also love the fact that all 8 of the Vios physicians in Milwaukee, Chicago, and St. Louis meet monthly to discuss the latest fertility research and how to incorporate it into our practices. This means that our patients truly have an entire team of doctors as a resource.
4. What's your advice to people struggling with fertility issues?
My best advice would be to seek help from a doctor. If you are less than 35 years old and have been trying to get pregnant for a year or more, or if you are 35+ years old and have been trying for pregnancy for 6 months or more, it's time to see a specialist. This is because as a woman gets older, the quality and quantity of her eggs decline. This age-related change in ovarian reserve is very individual, but in general the sooner we start treatment the higher the chance for success. Now is the best time to take that next step toward what you want.
5. For anyone interested in a consultation, how do they go about making that appointment?
Prospective patients can call 866.258.8467 to schedule a consultation with either Dr. Kara Ehlers at our Milwaukee location or myself, Dr. Ellen Hayes, at our Johnson Creek location. An online appointment request can also be submitted on our WEBSITE.
*****
Wondering if you need an infertility specialist? Ask your general OB/Gyn or come see us at Moreland OB/Gyn. Have you been referred to an infertility specialist or have you already started that part of your journey? Keep Vios Fertility Institute in mind as a local Lake Country option.