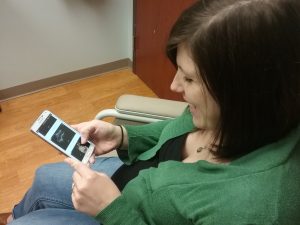 Editor's Note: This blog was originally published in 2018 and has been updated for accuracy and comprehensiveness.
Moreland OB-GYN & Associates, serving Waukesha County and the surrounding communities, was the first provider in Wisconsin to implement Tricefy™ Medical Imaging Technology—an innovative web-based management platform that instantly sends information from medical imaging equipment to any mobile device including phones and tablets.
The technology allows our sonographers to text or email expectant mothers and fathers a secure link to their baby's 3D ultrasound images or 4D videos. The images can then be instantly shared with family members or on social media.
The fastest and most efficient sharing and collaboration platform for ultrasound studies, Tricefy is a cutting-edge method for physicians to communicate with colleagues, instantly obtain second opinions, and easily share images with patients.
"It's amazing you can get images the same day, real-time, and be able to share with people who may not be able to be there, like a husband who is traveling for work." said expectant mother, Lea Dawson. "You can print and keep the images, and the quality is so much better than printing from an original ultrasound. It is fantastic to be offered the technology provided by Moreland OB-GYN."
Tricefy provides Moreland OB-GYN & Associates' providers with convenient, remote access to images and reports, and a highly secured environment to upload, store, and view on any PC, Mac, smartphone, or tablet.
While technology-driven healthcare practices are essential to offering the best care, we embrace personalized patient interaction. Tricefy technology is safe, secure, HIPAA compliant, and an added courtesy to moms- and dads-to-be provided as a complimentary service.
Download your pregnancy planning kit, now by clicking the image below.