How does one OB-GYN clinic differ from the others? For Moreland OB-GYN, between the nine convenient locations around Southeastern Wisconsin, the same culture and values run throughout each and every clinic.
You may ask, "What about the other OB-GYNs near me? Do they offer the same services and care?" Our very own, Dr. Stephanie Voice and Dr. Courtney Lemieux answer this by telling you what they think makes Moreland unique.

Watch this video or continue reading to see what they have to say, below!
Moreland OB-GYN Is a Private Practice
"With Moreland being a private practice, this offers us the opportunity to be flexible with how we schedule and take care of our own patients," said Dr. Voice. "Moreland OB-GYN is dedicated to the needs of the community by promoting overall excellence in the delivery of women's health care."
"Through a continued tradition of caring, our staff of professionals will provide the latest medical knowledge and treatment," continued Dr. Voice. "Our philosophy encourages patient education and personal involvement in pursuing the ultimate goal of physical well-being."

Dr. Lemieux adds, "Other healthcare systems promote the idea of seeing as many patients as possible in as little time as possible. But you know, here at Moreland, we're dedicated to our patients' needs rather than doing assembly-line medicine."
"You're not just another patient to fill our day. You're our valued patient that we care about."
"We have a little bit more say in how we do things so it allows us to have longer appointment times," said Dr. Voice. "This allows us to do what is best for the patient rather than having to follow a formula that hospital systems have set in place for how to care for patients."
Postpartum Care
Have you heard of the fourth trimester? Dr. Lemieux explains this Moreland value perfectly. "We believe in the fourth trimester, which is technically the postpartum period."

Dr. Lemieux continued, ["At Moreland], we have an outreach nurse who calls each patient between delivery of a baby and the six-week postpartum period. What this does is it allows us to address any issues that arise or that needs to be addressed prior to the six-week visit. Also, we have a big focus on the menopausal transition, and we have NAMS certified providers."
"An OB-GYN Near Me"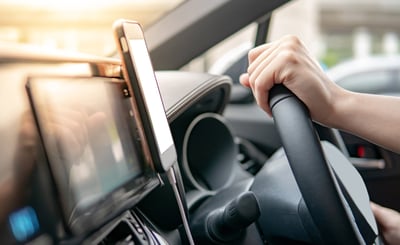 Patients find comfort in coming to Moreland OB/GYN because they know the team of doctors is equipped with the knowledge and tools to help patients with their feminine health through every phase of life.

Dr. Voice adds a good point about locations. "Moreland's also great in the fact that we're pretty widespread, so we have one hub of clinics in Waukesha and another in Lake Country, but we have a lot of smaller hubs, including Watertown, which is a nice benefit."

"Watertown is super close to Oconomowoc," said Dr. Voice. "It's approximately a 20-minute drive, so very reasonable to come in to have your labor and delivery, or if you were to need surgery or other care with us in Oconomowoc, that option's always there too!"
Visit Us Today
Moreland OB-GYN is dedicated to providing the best care in women's health. Our compassionate and educated doctors offer gynecological, obstetrical, surgical, preventive medicine, and menopausal care and services at each of our locations.

Request an appointment with one of our caring providers and see the Moreland difference for yourself!