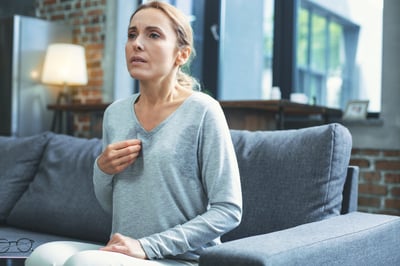 Hot flashes, mood swings, vaginal dryness, pain during sex, weight gain, interrupted sleep—these are all associated with menopause and many women wrongly assume it's all just a part of growing older.
At Moreland OB-GYN, we don't necessarily accept these menopausal facts of life — not without getting to know our patients holistically. That's why we have the distinction of having two Menopause Practitioners certified by the North American Menopause Society on staff, dedicated to serving women making the transition to and through menopause.
Below, we outline some general menopausal facts and delve into the importance of finding the right menopausal support team to help you successfully manage menopausal health.
The Facts About Menopause
About 1.3 million women become menopausal in the U.S. each year, typically between the ages of 51 and 52, according to the National Center for Biotechnology Information.

The most common marker for knowing if you are experiencing this change is going 12 months without a period. The time leading up to that point is called "perimenopause," and the time after is called "post-menopause." Women are spending up to one-third of their lives—or longer—in some state of menopause.

For some women, that can mean many years of discomfort, depression, pain, and feeling out of balance.
What Is the North American Menopause Society (NAMS)?
Founded in 1989, the North American Menopause Society (NAMS) is a non-profit organization dedicated to promoting the health and quality of life of all women during midlife and beyond through an understanding of menopause and healthy aging. Its multidisciplinary membership includes experts from medicine, nursing, sociology, psychology, nutrition, anthropology, epidemiology, pharmacy, and education.

NAMS recognized a need to set essential standards for health providers, assuring high-quality care for women during menopause and beyond. As such, it developed a competency examination. Those who pass the exam have demonstrated their expertise in the field and are awarded the credential of NAMS Certified Menopause Practitioner (NCMP).
Why It's Important to Have NAMS-Certified Providers Caring for You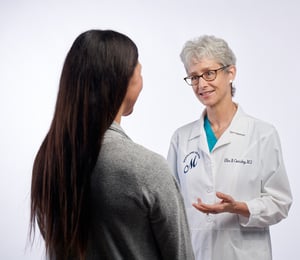 At Moreland, we are committed to being a premier destination for women seeking care related to menopause. We are proud to have two providers who are NAMS Certified Menopause Practitioners, which reflects our commitment to all patients.
Our NCMPs' approach dovetails with Moreland's philosophy:
Look at the whole-health, big picture when it comes to a woman's quality of life.
Share knowledge and expertise with other Moreland providers.
We go beyond evaluating the physical effects of menopause and consider each client's emotional, psychological, cultural, and familial conditions.
For example, many women of menopausal age find themselves in the situation of being "sandwich caregivers," meaning they're caring for their children as well as their own parents with little or no time left to care for themselves. Dealing with the effects of menopause and lack of care for themselves, can lead to risk of chronic medical conditions like diabetes and high blood pressure.
By talking with and listening to our patients, learning about all facets of their lives, as well as employing NAMS' research and resources specific to menopause, we can be proactive, preventive, and promote better health and quality of life for women during midlife and beyond.
We believe we can help all of our patients age comfortably and gracefully.
Get a Jump Start on Your Journey to and Through Menopause
You don't necessarily have to live the effects of menopause as a fact of life. With a little research, some work, and help with your Moreland OB-GYN provider, you may be able to better manage your unique version of menopause with grace and dignity.

To aid you as you navigate new milestones, here are some additional resources that you may find helpful:
Choose a Compassionate, Caring Health Partner in Your Journey Through Menopause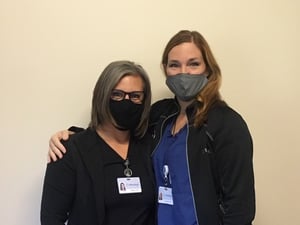 As you wade through the waters of womanhood, look to the providers at Moreland OB-GYN. We are dedicated to providing women with compassionate OB-GYN care throughout their life.
This includes complete obstetrical care, gynecology, gynecologic and obstetric surgery, fertility services, preventive health care, fourth trimester care, and more.

You can request an appointment online or give us a call at (262) 544-4411. We have convenient locations in Brookfield, Mukwonago, Oconomowoc, Sussex, Watertown, and Waukesha.